The body of an unidentified male was found in a heavily wooded area 100 feet south of Wallisville Road in Houston, Texas in 1981. He was estimated to have been deceased approximately 2 months prior to discovery.
The decedent is a white male. He had wavy brown hair and prominent eyebrows. Arthritic lipping in the lower c-spine may have indicated an old injury.
This male decedent was found near a second body, that of a white female believed to be between 17 and 25 years of age. Together, this couple have become known as the Harris County Does online. The relationship between the two homicide victims is unknown.
A 2011 Houston Chronicle article summed up the thoughts of the collaborative team investigating this forty year old case case: "Two people, two young kids go missing, probably just after the New Year," mused Harris County forensic anthropologist Jennifer Love, known as the bone detective. "How do two young kids go missing and not get identified?"
Identifinders is grateful to audiochuck for underwriting this investigation on behalf of Harris County Institute for Forensic Sciences.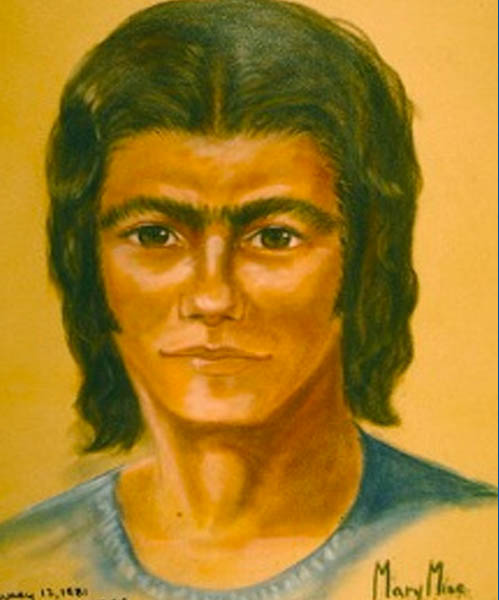 Forensic artist rendering
Background:
NamUs ID: UP703
Date Remains Discovered: January 12, 1981
Race: Caucasian
Gender: Male
Estimated Age: 20-30
Location: Houston, Texas
Agency:
Harris County Institute of Forensic Sciences
(832) 927-5000