**BREAKING: The Identifinders team has identified Bibb County, Alabama's 1961 John Doe as then 15-year-old Daniel Paul 'Danny' Armentrout from Miami, Florida.  Danny was hitchhiking through rural Alabama when he was killed on March 27, 1961 when the car he was riding in hit a guard rail and plunged into the Cahaba River.
The driver survived, but his passenger did not.  The boy had told the driver he ran away from home after his parents separated, but he wasn't in the car long enough to give the driver more details.  Bibb County authorities at the time kept the boy's body in the morgue for about two weeks and exhausted all efforts to identify him and find his family. He was eventually buried in the Centreville Memorial Cemetery on Mill Street with money raised and donated by the community for the funeral.  Some of Bibb County's most prominent citizens, including a future County Commission chairman, a future Centreville mayor, a bank president, as well as Sheriffs Dailey and Oakley, served as pallbearers.  The headstone read, "unknown in life but recognized in death."
In June 2016, the National Center for Missing and Exploited Children (NCMEC) sponsored an exhumation of the teen' remains, with the hope that he could be identified using modern technology. Several teeth and part of his tibia were sent to the University of North Texas's Health Science Center for DNA extraction, but without success.  Then in October 2020, Identifinders International contacted C W West, the Bibb County Coroner, with the offer to try to identify the teen using Forensic Genetic Genealogy.  The teeth and remains were shipped to Intermountain Forensics in Salt Lake City and then to Astrea Forensics in Santa Clara, CA to undergo ancient DNA processing.  The results was about 45 times the amount of DNA need to proceed with FGG.
There were still a few challenges with processing the DNA, but the team finally identified Danny in October 2021. Danny's identity was announced live Saturday, October 30 on Gray Hughes Investigates. Gray and his YouTube audience of "Freaks" generously funded the investigation that required almost a year to solve.  Much of that time was devoted to the DNA analysis, which led to developing a viable SNP profile from Danny's 60 year old highly degraded remains.
When Danny's older brother Donald, 77, was located in Florida, he explained that Daniel had fled an unhappy home in Florida, but no one had any idea what had happened to him.  Misty Gillis, Identifinders' Senior Forensic Genealogist, along with residents and local officials of Centerville, AL, attended a memorial service for Danny on December 28, 2021, what would have been his 71st birthday.  A new stone was placed on Danny's grave:  Daniel Paul Armentrout "Danny", identified on October 30, 2021, December 28, 2045 – March 27, 1961.
Danny Armentrout's identification represents the oldest case of a National Center for Missing and Exploited Children subject solved using forensic genetic genealogy.
In-depth New York Times article, including an interview with Danny's brother: Killed in a 1961 Crash, 'Unknown Boy' Is Finally Identified
The Identifinders Press Release: 1961 Alabama Car Accident Victim Identified After 60 Years
Watch the Gray Hughes Investigates video of the YouTube announcement: Bibb County John Doe! 1961 – IDENTIFIED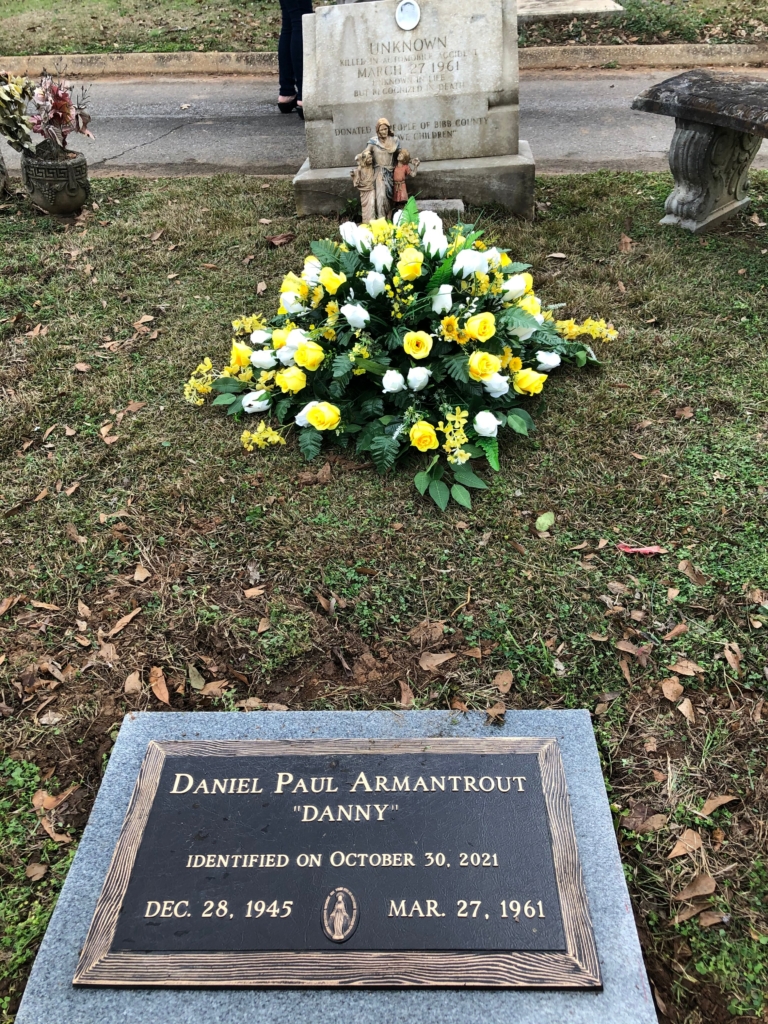 Danny's new grave marker, dedicated by officials and citizens of Centerville and Identifinders International on 28 Dec 2021, Danny's 71st birthday.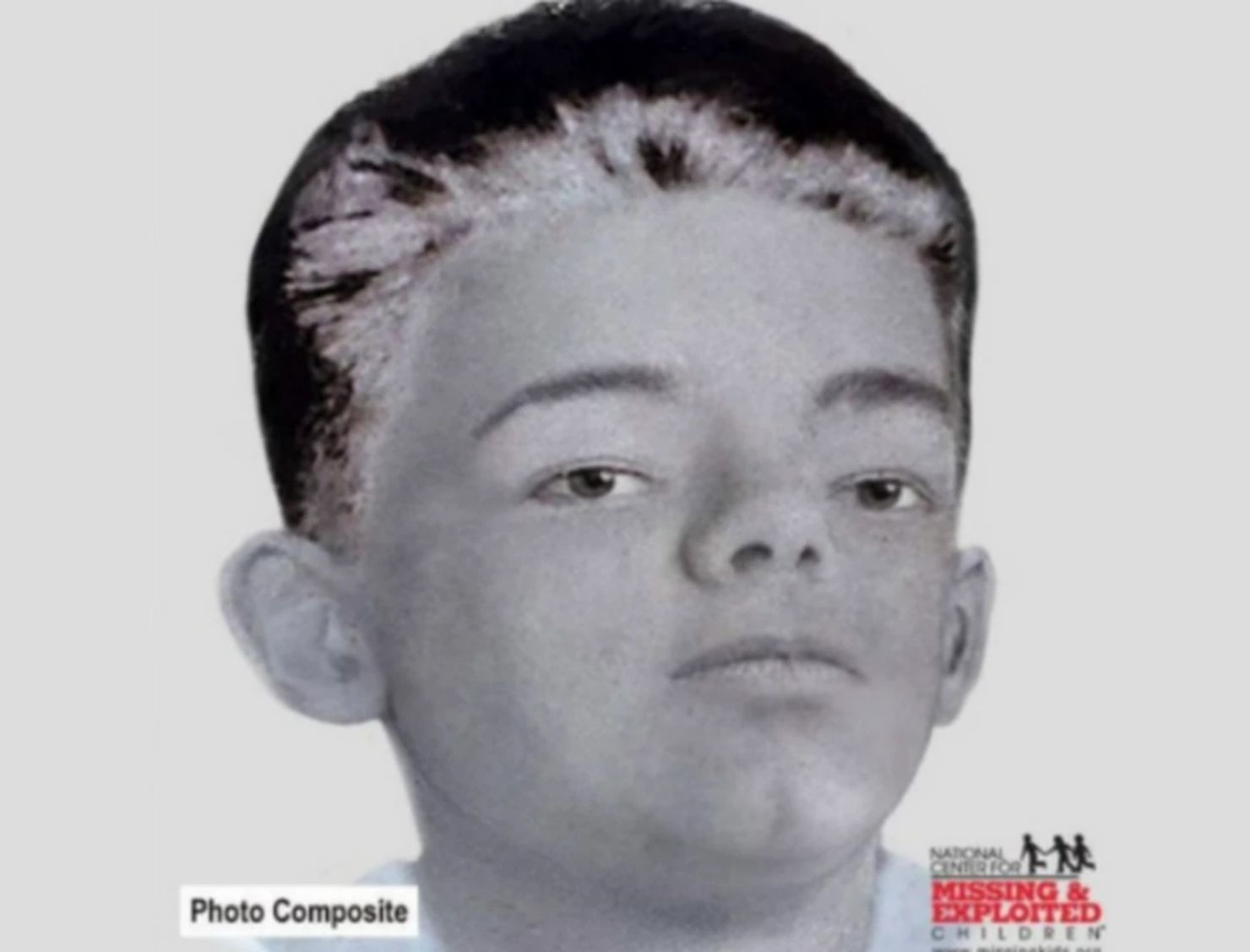 NCMEC artist's rendition of 1961 Teen Doe, identified as Daniel Paul Armentrout